Explore your thoughts, feelings, and experiences about death and dying with members of your community.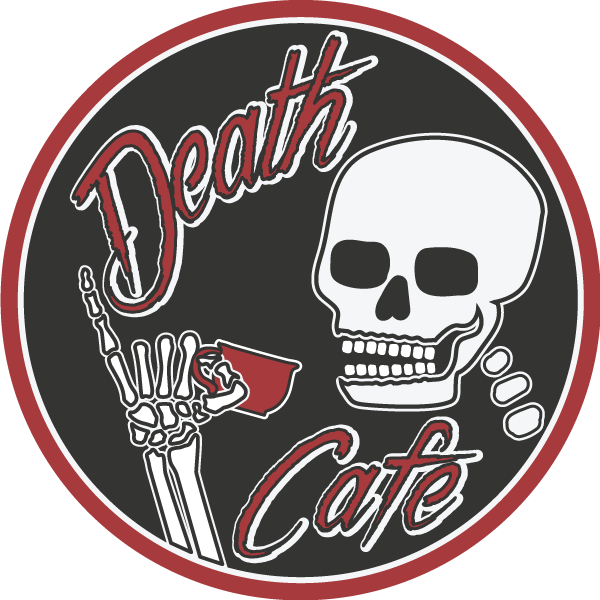 Join us for tea, cake, and conversation! Death Cafes are gatherings where people come together to discuss topics regarding Death and Impermanence in a safe, respectful environment.
They are not grief-processing opportunities but are instead explorations around whatever subjects the participants feel drawn to talk about. Each meeting is as unique as the attendees.
We also offer Death Cafes for pet owners. The loss of a pet is in some ways similar to, but also different from, the experience we have with the loss of a loved human.
Talking about death can make you more able to make thoughtful, empowered decisions regarding life, death, and the dying process. When you are comfortable with these topics, you are better able to live life more fully and to make better decisions in moments of crisis.
What topics are discussed?
Each cafe brings unique perspectives as there is no set agenda. Conversations evolve from the participants so no two Death Cafes are the same. Past topics have included:
 Personal experiences with loss and grieving
 Memorial and burial options
While there is no age limit, participants generally range in age from 22 to 82 and are from all walks of life.
Since January 2019, I have had the great honor of facilitating Death Cafes for the Loudoun County Library System at various libraries throughout the year.
The library has been generous in offering space and a stipend so that these important conversations can continue in Loudoun on an ongoing basis. Each and every one of these conversations has been incredibly rich and has touched me deeply.
How much does it cost to attend?
Death Cafes are free of charge. RSVP is not necessary.
Started in Europe, Death Cafes came to America in 2012 via Lizzie Miles, a hospice social worker from Columbus Ohio. According to their website, as of December 31, 2022, over 15,199 Death Cafes have been held in over 82 countries.
Curious about Death Cafes?
Want to start your own? Help facilitate one? Other questions?