Accepted forms of payment:
Payment in full is required with each appointment. 
We have partnered with Authorize.Net, a leading payment gateway since 1996, to accept credit cards and electronic check payments safely and securely for our customers.
The Authorize.Net Payment Gateway manages the complex routing of sensitive customer information through the electronic check and credit card processing networks. See an online payments diagram to see how it works.
The company adheres to strict industry standards for payment processing, including:
128-bit Secure Sockets Layer (SSL) technology for secure Internet Protocol (IP) transactions.
Industry leading encryption hardware and software methods and security protocols to protect customer information.
Compliance with the Payment Card Industry Data Security Standard (PCI DSS).
For additional information regarding the privacy of your sensitive cardholder data, please read the Authorize.Net Privacy Policy. Traditional Acupuncture in VA is registered with the Authorize.Net Verified Merchant Seal program.
$50 charge for cancellations with less than 24 hour notice.
Exempt: Cancellations due to medical emergencies or weather conditions ONLY.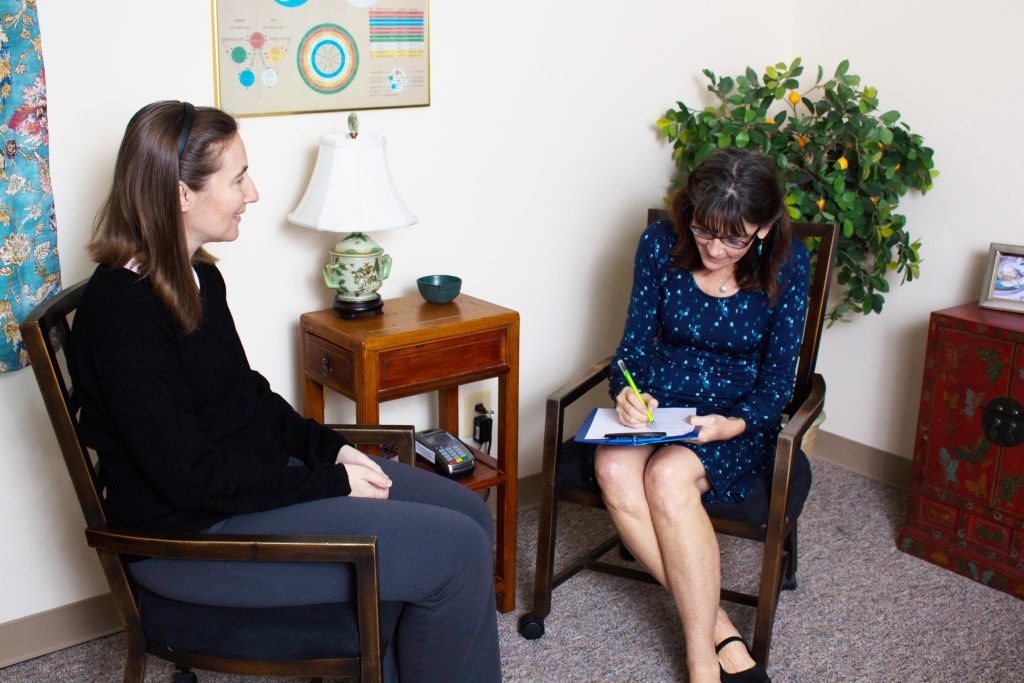 Please be aware of your insurance coverage before making your initial appointment.
Use our Insurance Verification Form to help you in your discussion with your insurance representative. I am happy to review the form with you.   
I do not participate as a Preferred Provider with any insurance plan, nor do I bill insurance companies directly.
You will receive an itemized receipt at the end of each visit for you to file.
Medicare does not currently reimburse participants for acupuncture treatment. 
Check with your secondary provider to see whether it covers acupuncture and their requirements. If they do, they may require you to…
Apply to Medicare
Receive a notice that acupuncture is not a covered benefit
Submit that statement to your secondary provider 
As of Spring 2020, Medicare is working on guidelines to reimburse for acupuncture treatment provided for lower back pain.  There may be parameters around provider qualifications and allowable diagnoses behind the back pain that could influence the actual implementation of this provision.